Born From The Prince Of Darkness
CryptoBatz is a collection of 9,666 blockchain dwelling bats, founded and creatively directed by Ozzy Osbourne and built by a team of NFT obsessed nerds known as Sutter Systems.
CryptoBatz is a chance to own a completely unique piece of collectible art created by one of the most legendary rock icons of our lifetime.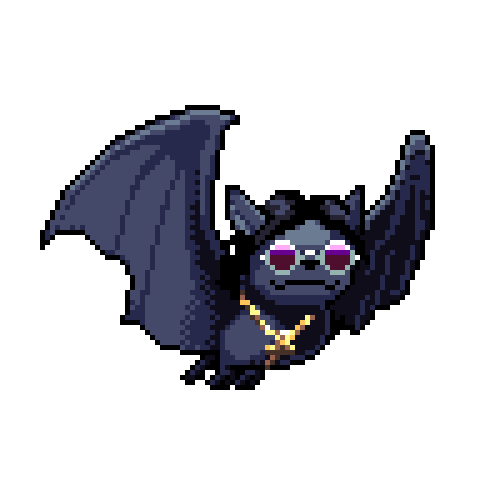 Feast On The Flesh Of Other NFT"s
We wanted CryptoBatz to do something new, something that wasn't easy, something that we hadn't seen before. EVERY CRYPTOBAT HOLDS an innovative power… THE ABILITY TO 'BITE' AN NFT FROM A DIFFERENT BLUE CHIP PROJECT and CREATE A 'MUTANTBAT' THAT SHARES THE DNA OF BOTH tokens.
Every CryptoBat can bite ONCE and ONCE ONLY, so choose carefully, as What you choose to bite will dictate which MutantBat you create.
to bite from a selection of blue chip 'victim' projects, You must hold both the CryptoBat and the victim both in the same wallet. Biting utility will open up soon after public mint (exact date TBD).
Below is a list of 'Victim Projects' that your CryptoBatz will be able to 'BITE':
BAYC / CrypToadz / SupDucks / Alien Frens / CyberKongz